When Lilburn Middle School's orchestra director, Julian Gonzalez came to see Adam Crane at his teaching studio in Lawrenceville, Georgia, the Quest project was born. Julian came for string teaching guidance, although an experienced saxophone and flute player who has served as a music educator for a lifetime, Julian wanted to give his kids more! 
What began as extensive outlines investigating each and every string playing technique, along with guiding Mr. Gonzalez and his classes, the Quest has grown into something much greater than ever imagined. It is true that Adam had always said that one day he would honor the requests made by colleagues, students and parents, and write a string teacher's guide and put his method in writing. But, why?
Adam Crane has been in the classical music world as a performer, professor, advocate, conductor, composer, lecturer, curriculum consultant, and educator of students age 3 – 93+ (yes, really), and has been listening! Listening to what?
The consensus is that many people have forgotten that learning music, elevates all learning, and in turn, society is improved. Music serves as a dynamic vehicle which increases communication, develops human compassion, fosters multi-generational cooperation, and infuses confidence in all learning. The Quest brings new life to the enjoyment of exploring timeless knowledge and expanding it! The Quest presents materials in a game-structured format, bringing total immersion in the process of learning for everyone – students, educators, experts and music lovers of all skill level.
Cooperative Engagement Through Positive Discovery!
Over a dozen charismatic and knowledgeable musical characters serve as your teaching team as the faculty. These friendly Concept-Characters present all material in creative ways that motivate and challenge everyone to challenge themselves to reach mastery. In his heart, the author knew that something powerful was needed in order to keep music alive and has spent 100,000+ hours over many years on the project.



Inspired by a lifetime of enjoyment and experience gained from performing, teaching and practicing, my quest for creating the Quest is now a reality.
In tribute to the exceptional mentors, teachers, colleagues, students and their families, with sincere gratitude and appreciation, I thank all of you. If not for my first orchestra director, David Newman, who made learning fun when introducing me to the viola in Brooklyn, NY, (as a newbie 7th grade middle school student in the 1970's), the Quest would not exist.
Most especially, I wish to dedicate the Quest with admiration and honor of the tireless, consistent and stellar guidance shared by:
Mom — Your creativity is timeless! In appreciation of your impeccable and experienced editing eyes, youthful charm, consistent optimistic encouragement and your loving patience with my endless comma challenges, and always being there as Q-Mom! Thanks, Mom!
Dr. K — Inspired by your brilliant mind, consistent quest for clarity, spirited grammatical guidance, and fond memories of you being my most enjoyable and challenging professor from conservatory days years ago — Thank you, Chuck! Now, decades later, again allow me to express my gratitude and admiration.
Julian — For your energy and enthusiasm, always improving on your quest for being the best teacher for your middle school kids, and your unyielding desire to keep music as a meaningful experience for students and their families, along with your insights and friendship.
Brian — For your dedication to the artistry of string instrument eminence, that which ascends the human spirit. Gratitude to all in the "Adult-Kid Class" too! 
Key — Thank you for "Q" and putting up with "Quest-creating insanity" at all hours, your priceless silent glances at many not ready for prime time character prototypes, genuine wisdom, brilliant suggestions, jovial perspective, for loving me as your husband, and sharing tear-inducing laughter while editing!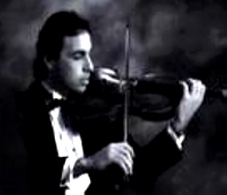 Adam Crane – artistic director of Crane Classical Music Society, was born and raised in Brooklyn, New York, and has enjoyed a successful and varied musical career. Adam received his first exposure to the viola at age eleven, while attending a magnet school. Soon after, General Mills Foundation awarded him a scholarship that enabled him to attend the Mannes College of Music Pre-College Division in New York City.
Later, Adam went on to earn a Bachelor of Music degree; as a double major in Viola Performance and Music Composition; a Master of Music degree in Viola Performance; and a Post-Graduate Professional Studies Certificate, from the Old Mannes College of Music — an awesome conservatory. His viola mentors include Paul Doktor, Sol Greitzer, John Graham, Yitzak Schotten, and Heidi Castleman. Adam studied composition with Peter Pindar Stearns, a pupil of Martinu.
Mr. Crane has held principal viola positions in the following orchestras: Jackson Symphony Orchestra, Roanoke Symphony Orchestra, Ohio Valley Symphony, Pittsburgh Opera, River Cities Symphony, International Music Program, Rockbridge Symphony Orchestra, Kingsborough Symphony, Huntington Chamber Orchestra, and the Aspen Festival.
Adam has performed with the Atlanta Ballet Orchestra, Atlanta Pops Orchestra, Nashville Symphony, Nashville Chamber Orchestra, Dayton Philharmonic, West Virginia Symphony, Alabama Symphony, Columbus Symphony, Chattanooga Symphony, Macon Symphony, Charleston Symphony, Augusta Symphony, Greenville Symphony, Chamber Orchestra of Tennessee, Gwinnett Ballet Orchestra, Auburn Symphony, Lexington Philharmonic, Lexington Opera Orchestra, Tupelo Symphony, and numerous others.
Adam has served the following orchestras as conductor and music director: Southern Ohio Light Opera, B'Nai Brith Repertory Theatre, and the Sinfonia Strings of the Jackson Symphony. Mr. Crane was a founding member, of the Portsmouth Community Orchestra, now in its 20th season. For nearly a decade, Adam's responsibilities included preparing musical needs, as well as overseeing all technical logistics for each 5 concert season. This includes July 4th Hometown Celebrations, that comprised adding a 100 voice choir, fireworks, and community events.
Mr. Crane has appeared as a guest on PBS, NPR and FOX interviews, both radio and television, and has recorded archival performances with Musical Heritage Society.
Further, the NBC series "America IS", a multi-cultural celebration of American heritage, featured Mr. Crane as conductor. Adam has served as a clinician at hundreds of schools in many cities and presently holds an active private teaching studio with over 50 private students, including violin classes for adults who play for the love of it. Mr. Crane also is a professional audition coach, and has performed with orchestras and chamber music ensembles as a featured soloist. Numerous musical organizations seek out Mr. Crane as clinician, adjudicator and arts consultant.
As a composer, Mr. Crane has been commissioned by the Roanoke Symphony and several ensembles. Adam's music compositions include two symphonies and many chamber music compositions highlighting the viola as a beautifully unique solo voice. He also has created various programs, developing music appreciation for young children and their parents. Among them — 'Artsounds', 'Bach to Basics' and 'Me, Mom and Mozart' and 'Performances for Peace'.
As a chamber musician, Mr. Crane has performed as violist with the Roanoke String Quartet, the Zaslovsky String Trio; which performed at Gracie Mansion (NYC) for the Mayor; the Alaria Chamber Ensemble, the Rachmeal Weinstock String Quartet, the Niles String Quartet, the Lyra String Quartet and the Sonoklect Contemporary Music Ensemble, featuring the works of George Crumb. With the International Music Program Quintet, he performed extensively throughout Europe, including in Leipzig's famed Gewandhaus.
Mr. Crane was a founding member of the Boneyfiddle Chamber Players, in residence at the Southern Ohio Museum and Cultural Arts Center. While a member of the Roanoke String Quartet, he assisted with the development of a PBS documentary featuring music written by Thomas Jefferson and music contained in Mr. Jefferson's library in Monticello.
Additionally, he has authored an "Audition Mastery Guide", featured in the International Musician, and was the winner of Shar Music's Kreutzer Etude Edition Contest, creating a spirited entry titled "Niff T. Shift's Agility Training" – a complete guide to violin shifting.

Tom — Your seasoned educator perspectives as one who has lived a life 'in the trenches,' thank you for sharing your insightful vantage points and awesome content delivery suggestions!

For decades, Adam has been focusing his attention to listening more keenly to what his students and their families have been saying — How classical music was a dying art that is suffering greatly, downsized to the point of non-existence in main stream education. Refusing to accept this, he began to think, and create.
Mr. Crane has held conductor/violin and viola faculty positions with the following universities: Morehead State University, Washington and Lee University, Union University, Lambeth University, Shawnee State University and Agnes Scott College. Rio Grande University invited Adam as the music education specialist/consultant, in order to supervise the revision of the Ohio, K-12 music curriculum, blending music with academic subjects.