What are POTENTIAL and KINETIC ENERGY?
Energy is power that makes something happen, always changing from one form to another.
Imagine for a moment all of the

types of energy

you know about and use daily: a school bus, an elevator, a light bulb, a rocket, a golf swing, throwing a ball, standing, sitting, doing your homework and chores, reading this text – just about everything in life that you can imagine involves the use of energy.
Energy never ceases to exist, it just changes form. – Albert Einstein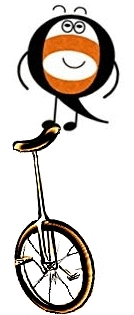 Potential Energy is waiting to be applied to work.
Kinetic Energy is in motion and performing work.
Kinesiology is a word derived from the Greek word kinesis, which comes from the root word kinein, to move. Kinesiology is the

science

of human movement.
During string playing actions, potential energy is continuously being changed into kinetic energy and back again. This cycle is always in a state of change.
Direct Your Energy Into Useful Efficiency!