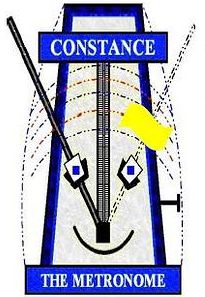 Now that I have adjusted my ribbon-weight to within the ALLEGRO tempo range, I feel quite cheerful.
Allegro is Italian for cheerful, lively and bright. Music within the tempo of Allegro is often happy and lively. 
ALLEGRO has an approximate range of 100 – 160 BPM.
Allegro is a happy tempo! Allegro often stands alone as simply Allegro and is often paired together with other tempi. This is the reason for the large range of BPM. Scroll has returned with more details.