Yes, you guessed it. We will be using music notation in order to learn and then perform the Pizzicato exercises.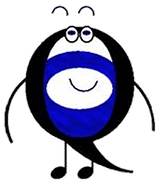 You will be combining several layers now that you are performing with your instruments.




Read music rhythm and pitch in varied tempos presented in the:
Practice playing motions, reviewing physical concepts presented in the:
Create different dynamics and performance variety presented in the:
Click on layer labels if you wish to review materials.
Now it's time to make music!







In this section, you will be reminded about utilizing logic and applying physical laws presented in the: