Bass pegs are also called Tuning Keys. The Tuning Keys are connected to gears that often are affixed to a solid plate, as shown in the picture to the left. The plates are then attached to each side of the Peg Box.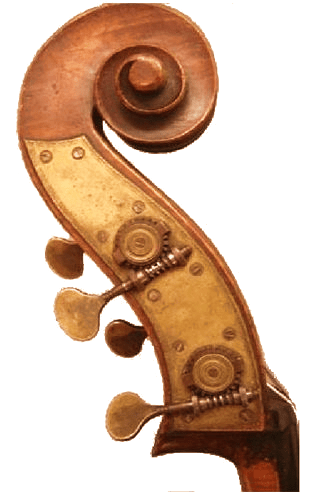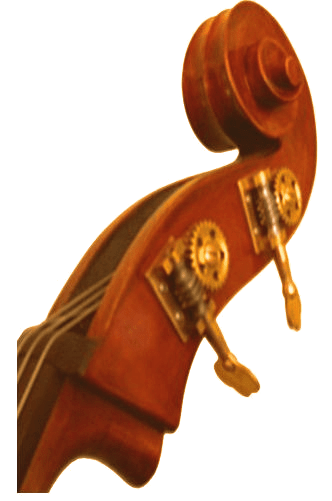 Sometimes each Key has just its own gear, shown in the picture to the right.
The bass tuning mechanism is called Machine Tuning.
Machine Tuning provides the additional leverage needed to pull the heavy, long, bass strings into a state of static friction sufficient to tune the strings and hold them at pitch.
BASS TUNING MACHINES HOLD THE STRINGS IN PLACE AND ALLOW BASS STRINGS TO BE TUNED TO THE PROPER PITCH.