Hello, Everyone! Glad to be back!
While researching music in libraries around the world, I took pictures of some early versions of Clefs. They are shown next to modern-day Clefs on my music-staff carpet.
Clefs are music symbols found at the very beginning of the staff.
In French "CLEF" means "KEY."
Clefs are much like latitude/longitude lines on a map, in that they give you a fixed pitch location on the scale from which you can move to other pitches.
You will learn how Clefs assign music-pitches to specific notated locations on the staff soon.
Clefs commonly used today, evolved and have an interesting history.


What follows, is a 'tale.' Poetic license has been taken. Remember, Q — our Maestro, asked me to 'get' creative and entertain too! Please use your best imagination.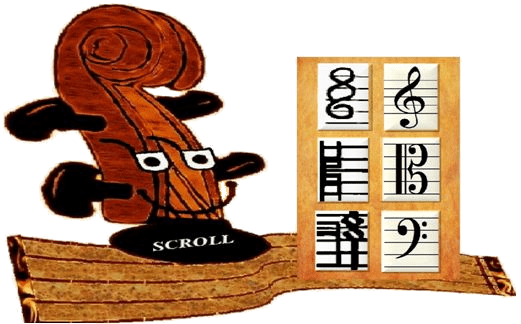 The year is 1581, and we have arrived at the castle home of Count Giovanni de' Bardi, in the town of Vernio, north of Florence, Italy.