Music written in the style of a Waltz is flowing in character and has 3 beats in each measure.
The first 4 measures of the G Major Waltz are displayed below.
 Basses perform the Oom-Pah-Pah pattern in the first measure.
In the third measure, the comma prepares the second Down-Bow.
Remember to emphasize the first beat of each measure.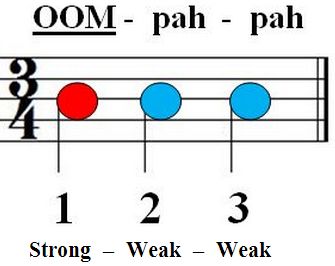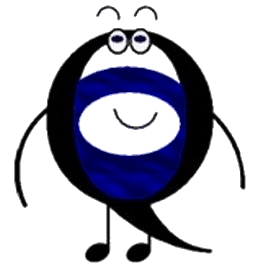 In German, Walzen means to roll, which is characteristic of the Waltz.
When the Waltz is danced, steps are performed on each beat.  
Dancers revolve around the dance floor and make elegant circles when performing the Waltz.