When performing in ensembles, each instrument part must be practiced and prepared individually.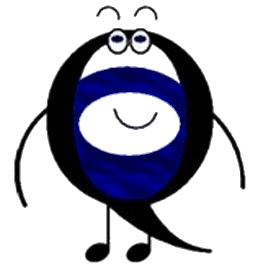 After each player has prepared their own music part, ensemble rehearsals are more efficient and more enjoyable. When all players are prepared individually, the whole ensemble is then ready to rehearse together successfully as an orchestra team.
The next compositions require you to advance your technical performance skills.  Remember the Quest Poster?
ALWAYS MAKE CONTINUOUS FORWARD PROGRESS,
REACHING HIGHER AND HIGHER SUCCESS LEVELS!
It is time for you to make forward progress and reach higher levels of performance success.
Challenge yourself to approach the exercises just like a professional athlete may, in this case — a string playing star.
Athletes spend hours of training time perfecting their game. Form, balance, precision and repetition of successful skill building exercises, help you to achieve greater performance success.
The next several pages contain technical exercises composed for individual practice.
Focus on creating your best and most comfortable technique.

Always listen to your pitch and practice to perfect accuracy.

Analyze, correct and enjoy building your technique, patiently.