String Orchestra Pieces in D Major
The first attempt at performing new music is called Sight Reading.
Sight reading success, begins by identifying as many music elements as possible before performing the music.
Let's study the first measure of the piece you are about to perform.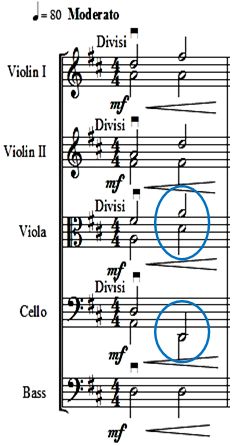 Tempo:

Moderato — Quarter Notes = 80 BPM

Key Signature:

D Major

Time Signature:

Common-Time

Dynamic:

Mezzo-Forte with Crescendo

Bow direction:

Begin Down-Bow

Rhythm:

Half-Notes

Divisi:

All instruments, except the Bass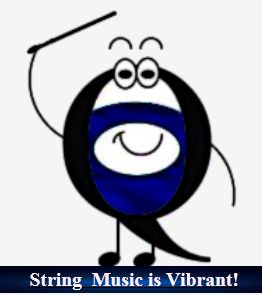 Divisi information

Upper note stems go up.  
Lower note stems go down.
During divisi passages, when all players are directed to perform the same pitch,  
two stems are placed on the note. This is the same as notating the word, tutti.
Always perform with great form and blend your sound with the ensemble.