Preparing for Orchestra Pieces
Most often, String Orchestra Compositions have a First Violin Part and a Second Violin Part, which serves to expand the upper-range of the full string ensemble.
In addition, more than one pitch can be assigned to any instrument section. Later on, you will learn to perform more than one note at a time, but for now, the orchestra pieces you will be playing use the ensemble technique known as Divisi.  In Italian, Divisi means divided.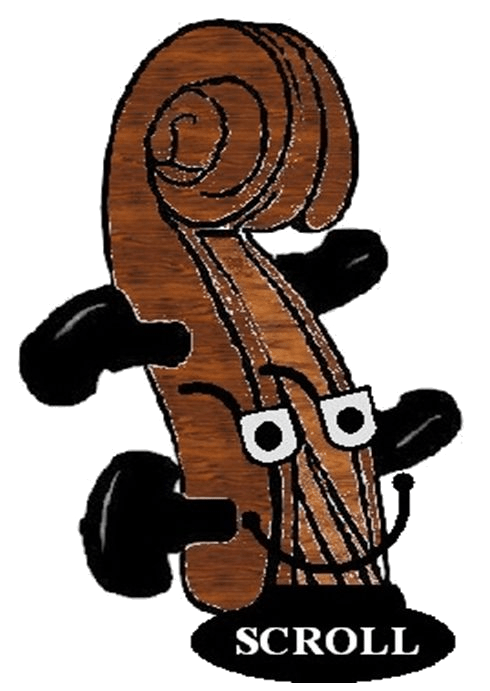 When multiple notes are written simultaneously, the word Divisi is written. Divisi passages are performed by one player performing the higher pitch and the other player performing the lower pitch.
In an orchestra setting, two people share a music stand. There are many ways to approach divisi. However, the traditional method is that the person closest to the audience performs the upper pitch. Detailed below, are the traditional divisi part assignments for all instrument sections.
First and Second Violin players seated at the RIGHT side of the music stand, perform the TOP notes.
Viola

,

Cello

and Bass players seated at the LEFT side of the music stand, perform the TOP notes.
When the music returns to one part, the Italian word Tutti is written.
Good news! Everyone is now ready to learn String Orchestra Pieces in D Major.
Play in tune and enjoy creating music!


Tutti means that everyone returns to playing the same part again in unison.