Finger mechanics leverage is achieved when your knuckles are positioned properly.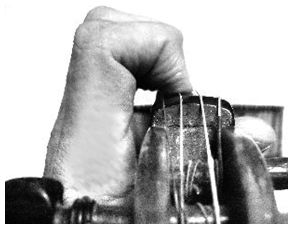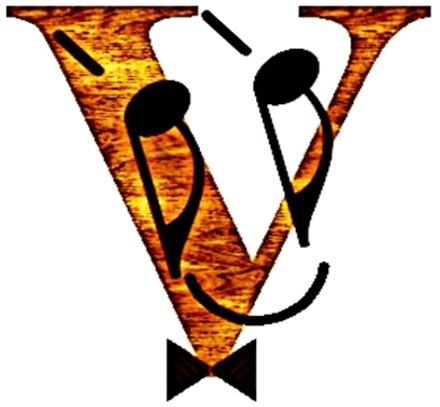 Training your fingers to hit the precise pitch location on the string, helps you play in tune more consistently.
The base knuckles of the hand should be as parallel to the string as possible.
Fingertips and base knuckles are positioned at the same level.
The picture shows the base knuckle location in relationship to the fingerboard. If you look closely, you can see a small degree of Space at the Base.
Now take another look at the picture and notice the specific detail of the fingertip location on the string.
The string makes contact with the center of the pad of your fingertips.
When practicing, work on creating well-planned finger mechanics.
Combining left thumb logic, along with knuckle leverage, helps you perform with confident precision.
  Playing in tune takes practice. Knuckle height planning increases pitch accuracy!
While performing notes on the string, the pad of your fingertip serves as the lever that shortens or lengthens the amount of string vibrating.