Lower-Tetrachord Exercises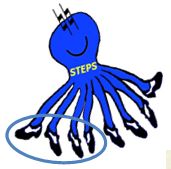 Lower-Tetrachord = the first 4 steps of a scale.
In the key of D Major, the lower-tetrachord notes are:

D MAJOR SCALE INTERVAL — The MAJOR SECOND 
There is a Whole-Step distance from D to E.  
(Each step of the scale is labeled by a scale degree name.) 
D is Scale-Degree 1 Tonic     E is Scale-Degree 2 = Super Tonic 
A whole-step is also called a Major Second.
 D to E Training Exercise: