Helpful ways to remember bass clef pitch location are displayed below.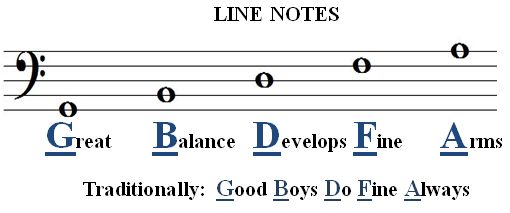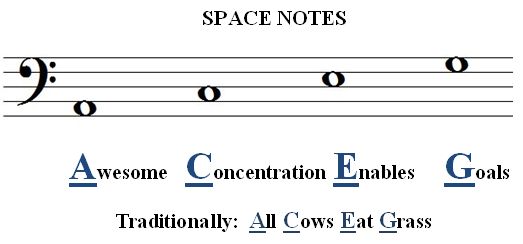 You probably have noticed by now, that the sentences I composed to help you remember line and space notes on the staff, were designed to reinforce the physical concepts that you learned earlier in the Weight in Motion chapters.
After you learn the staff locations of the open strings, you will begin to play your instrument. Always keep balance and focus clearly in mind.