Locating the Bow's Balance-Point
The weight of the bow directed by your bow-arm provides the potential energy to perform notes that spring from one to the next.

This section introduces you to bowing special effects!
Learning to bounce and rebound the bow is a cool skill to master.

The bow itself has many inherent attributes, meaning natural abilities.
 It is important to know that bows are light-weight.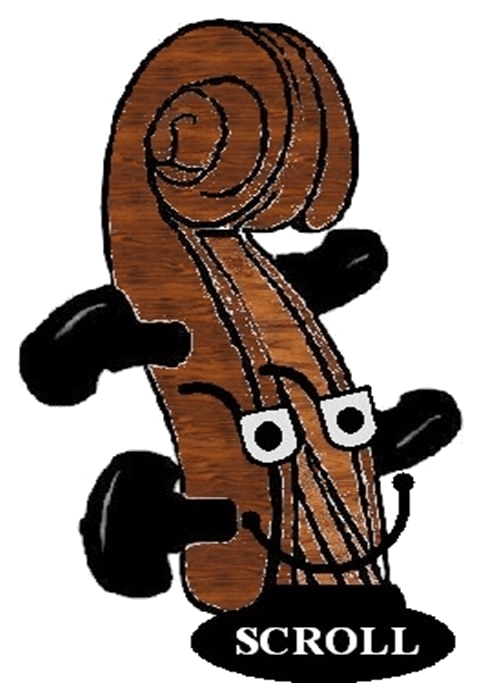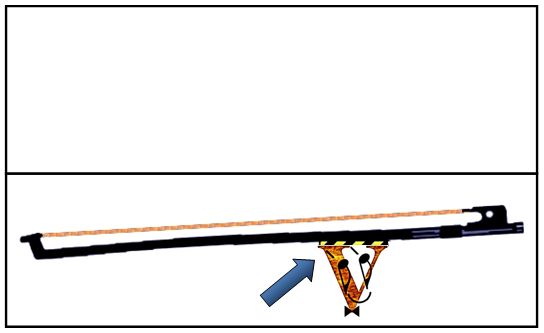 56-64 grams,  approximately 2.0 – 2.3 ounces

    65-75 grams,  approximately 2.3 – 2.7 ounces

    78-85 grams,  approximately 2.8 – 3.1 ounces

135-150 grams,  approximately 4.8 – 5.3 ounces
The area where the bow balances is called the Balance-Point.
V is balancing the bow at the Balance-Point.
The bow balances between the lower and middle bow-segments.
At the

Balance-Point

, the bow performs

rebound

and

bounce

in the most natural manner. 
Awesome! Knowing Bow Balance-Point information, has prepared you to learn fun new bow-strokes.

It's time to learn RICOCHET and SPICCATO.