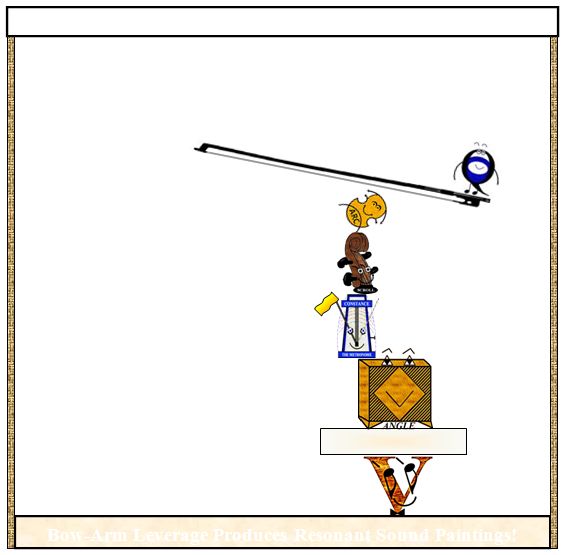 Mastery Checkpoint — Level One Playing Test
Enjoy preparing for the playing test and try your best!
Practice all of the exercises and focus on performing all of the details.
Always listen to your sound and play with excellent position.
Instrument-Position
Contact-Point Location
Bow-Arm Box Level
Bow-Hand CAST
Bow-Segment Usage
Parallel Bowing
Tempo Adherence
Tone Quality
Rhythmic Precision
Overall Effort                       
Teachers:
Offer corrections as positive suggestions to students. Monitor adherence to all bow-arm set-up principles.

Students should be given ample opportunity to retake the exam and strive to improve performance mastery.                   
Bow-Arm Leverage Produces Resonant Sound Paintings!