The FROG is attached at the bottom of the bow.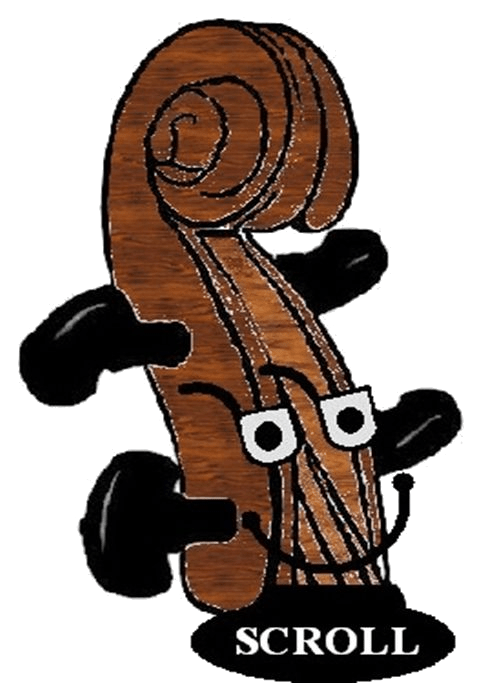 The Frog and its mechanism enables you to adjust the tension of the horse-hair.
Why is the Frog, called a Frog?
Nobody really knows why exactly, however, there are many theories about the origins of the term Frog. In German, the bottom of a horse's hoof is called the "frosch." The "frog" of a horse hoof is a small area toward the rear of the hoof that acts as a shock absorber. Since a bow's frog is located at the bottom of the bow and also acts a shock absorber, this may be the reason for its name.
Some believe that the frog looks somewhat like the profile of a frog. Another opinion comes from the last name of the modern day frog inventor, Helmut Gorf. Gorf spelled backwards is Frog. The Frog is also called the Heel, which presents a strong case for the German word origin. (Frosch = Frog)

The Frog is attached to the stick with a screw/eyelet mechanism which is located inside a carved channel inside the stick.

The screw is located at the end of the bow and is used to tighten and loosen the hair. When the bow is not in use, always loosen the hair so that the stick doesn't warp.
Never
over-tighten the bow!
Horse-hair is connected to the frog with a Ferrule (a semi-circular metal band that spreads the hair into place). The horse-hair is spanned into a ribbon with a fitted wooden spacer. This ribbon acts as the bristles on your Music Paintbrush.