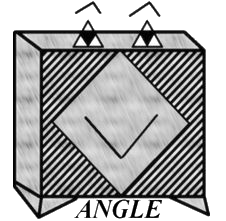 My good buddy ARC has been having tons of fun teaching everyone, so I asked him to put in a good word for me, hoping Q would ask me to join the teaching team. 
At the interview, Q asked me for references. When I mentioned my work as V's teaching assistant in college, Q made a quick phone call and here I am, gladly!
My specialty is the BOW-ARM BOX, and my quest is to show you a few things and to then team up with ARC and V.