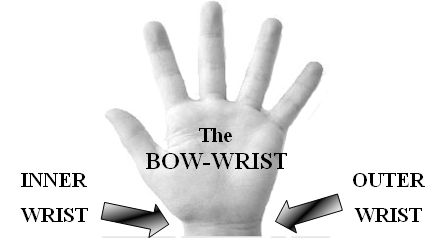 Now that everyone knows how to CAST the bow-hand, it is time to explore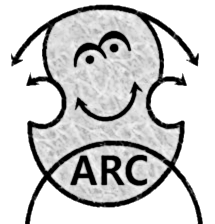 The Inner-Wrist is the area nearest your thumb.
The Outer-Wrist is the area nearest your pinky.
The Wrist serves as a hinge and helps to navigate various range of motion bowing tasks. Scroll has more technical information.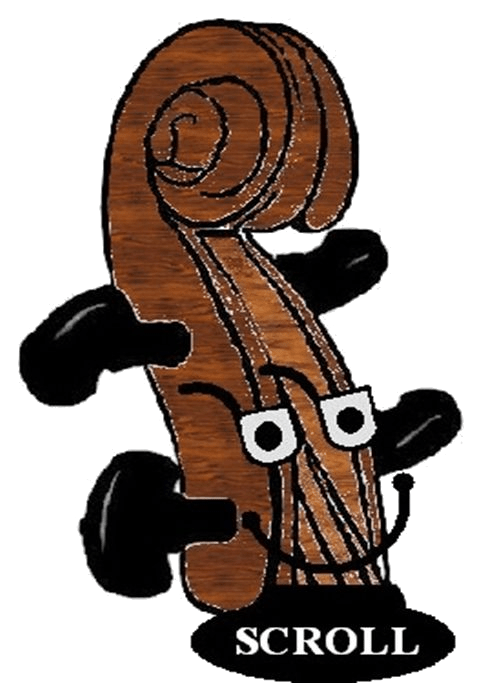 The main function of the Bow-Wrist is to manage and direct Rotational Inertia.
Rotational Inertia is the motion of change to rotation. Inertia is the movement of objects, in this case the bow.  
Earlier you learned about Fine Motor Skills, Flexing, Extending and Rotation. The Bow-Wrist facilitates the action of Rotational Inertia, and helps to make bow-hand pronation more comfortable.
Get ready to use your best imagination and have fun!
The CLAY SMILE EXERCISE helps you to flow the bow!