VIOLIN AND VIOLA REST POSITION
Violinist and Violist sit when playing in the orchestra. Sit comfortably with your feet in the Leverage V position. Support your body with a poised and balanced posture. While waiting to play, you begin in REST POSITION.
Place your left hand on the left shoulder of the instrument. Feel as if you are patting the instrument on the shoulder.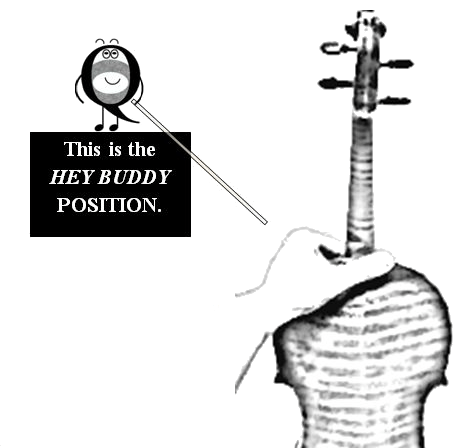 Hold the instrument securely!
When in rest position, intentionally relax your shoulder and neck muscles.
This prepares you to approach the instrument in a comfortable manner.
Set the bottom of the violin or viola on your left leg.