SLOW TEMPI CLASS EXERCISE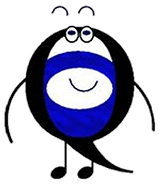 Performing physical motions at a slow and constant rate of speed provides you with needed physical-memory references.
Nowadays, people are busy and often are hurried, rushing from one activity to the next – not at a slow tempo.
When first starting to play a string instrument, there are so many incredible playing possibilities to explore. There is great value to learning new things slowly.
The discipline of practice requires you to find the ability to slow down, and at the same time be focused and energized. Isn't it interesting that elephants and turtles have very long lives?