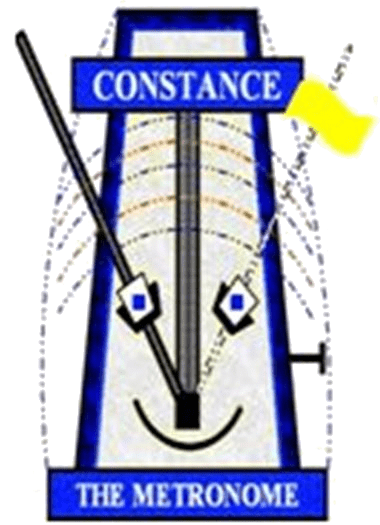 Q asked me to join the teaching team so I can share with you what I know about

Metronomes

and

Tempo

.
I was given the name Constance, because metronomes help to train musicians to keep a steady beat, and this beat needs to remain Constant.
I have a lot to teach you, so please stay in step with me and follow me to the next page.


I'm CONSTANCE the METRONOME.
You may access Tempo Worlds at any point along the Quest.

Practically every Tempo detail you will ever need to know, (all the way up through professional levels), are shared on the following pages.