CONCERTO — G. P. TELEMANN
Georg Philipp Telemann (1681-1777) wrote over 3,000 pieces.
The "Guinness Book of Records" lists Telemann as the most prolific composer of all time.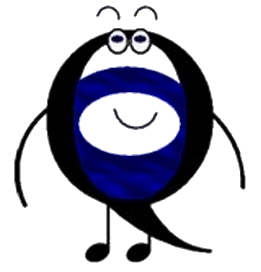 As a personal quest, Telemann wished for music to be accessible for everyone. Telemann was a self-taught German Baroque composer, whose music was published for professional and amateur musicians.
Telemann's composition style, was known for clearly highlighting the roles of melody and accompaniment. In this spirit, I have arranged a movement from one of his Concertos for 4 Violins.
To help you gain more experience performing in the Key of A Major, the orchestra arrangement is transposed from the original Key of D. So, be certain to perform all G# pitches. Throughout the composition, all instruments alternate between performing the melody and accompaniment.
When melodic elements are passed from one instrument's voice to another, it is called Musical Imitation. You can view performing the composition as having musical conversations. Dyna, suggested that I include added dynamics, so as to bring these musical conversations to life.
This composition begins with a dramatic introduction, marked with the slow tempo Largo. The fun truly begins, when the music conversation commences in the Allegro. 16th note passages are the main topic.
Always listen and imitate the melody, and perform well as an orchestra team. You will notice breath mark commas, which help prepare for successive Down-Bows. The use of double Down-Bows are often referred to as "Bow Lifts" or "Bow Re-Takes."
Now let's enjoy the art of music communication, while performing Telemann's Concerto for 4 Violins arranged for string orchestra.