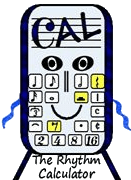 Hello again!  In order to focus your attention to rests, I decided to return with my rest buttons illuminated and my 'rest-inspired' arms shaded in blue.
Rest duration and note duration are calculated in the same way.
Here is a list of Rests, their Note Equivalents and Duration.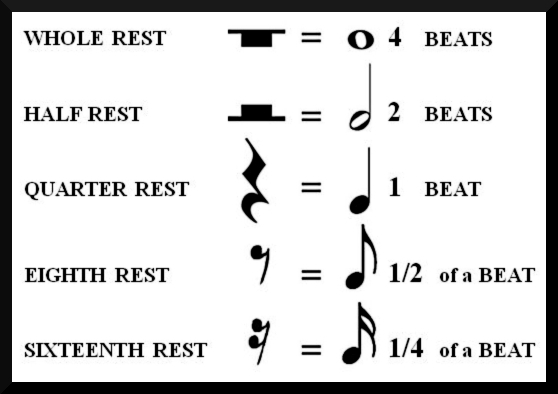 (DURATIONS ABOVE ARE CALCULATED IN COMMON-TIME)
Now, Let's Learn Rest Details.