Do any of these apply to you?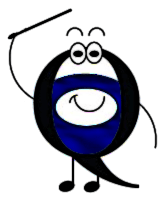 I always wanted to play and wish to give it a try now for fun and relaxation.
I had a few lessons when I was a kid, and wish I paid more attention and practiced.
I used to enjoy playing, but am a bit rusty and it would be cool to get back in shape.
I'm a parent and want to learn and practice along with my kids and make it fun.
I can play by ear, but if I learned to read music, it would help me figure out songs easier.
I find it difficult to stay motivated and think I should have made more progress by now.
If you answered 'yes' to any of the above, then you're in luck!
Everyone does their best when having fun in the process!
This site's resources are extensive, covering every element of music and presents them in user-friendly, detailed ways that motivate you to succeed.
You will get out of StringQuest what you put into it!
Filled with Professional Pointers and Practice Techniques that Work!