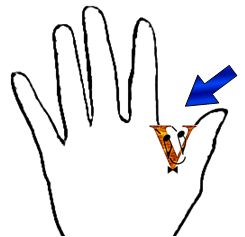 The area between the base of the index-finger and your thumb is called the well of the hand.
V is pictured at the well of the hand.
When performing, be sure to keep this well area open and refrain from grasping the hand together.
Hand and finger dexterity is increased when you S
well 
the
 Well.

For this rhyme, pretend that your left arm is like a bird's wing.
Just like each string had a corresponding bow arm level, your left arm swings to position allowing your fingers to land on the strings. Your left elbow floats to the most natural location for each string.
When approaching the neck of the instrument, your left arm must remain loose and flexible, which allows your fingers to move freely.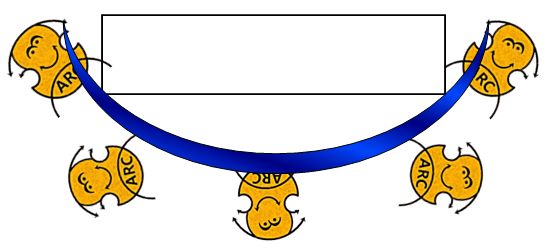 Your left elbow arcs to position in a loose swinging manner.
Apply Leverage and Swing the Wing!