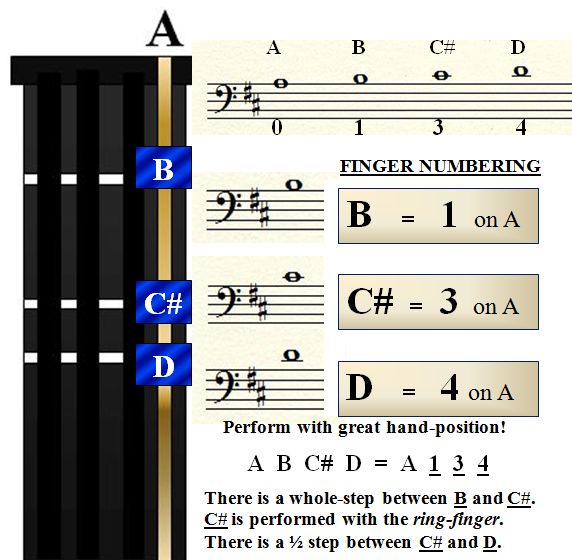 On the Bass, you need to shift your hand in order to perform C# and D, the top two steps of the scale.

At this time, I wish to introduce our friendly shifting expert.
She will teach you how to guide your hand, when shifting to note locations in different positions.
Let's go meet our shifting guide.