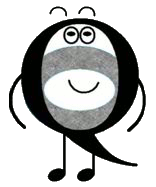 I will now teach you about the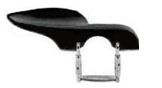 The violin and viola have two important accessories that have nothing to do with producing sound or playing a note, but truly have everything to do with playing your instrument well.
Their names say it well, they are – RESTS.
The Chin Rest and the Shoulder Rest are attached to the instrument. 
Remember, you want to bring the weight of the instrument to you when playing.