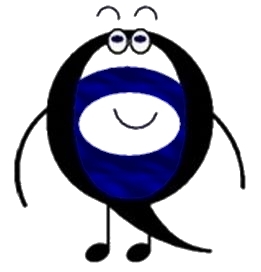 The following exercises help train your bow-hand's Fine Motor Skills.
Motor Skills give you the ability to perform movement.
Gross motor skills are the larger movements of the arms, legs, feet, or the whole body, like walking, climbing and jumping.
Fine Motor Skills are the motions of smaller muscles.
Typing, writing, turning a door knob, and picking up a pencil with your fingers are excellent examples of fine motor skills in action. Bowing employs various bow-hand fine motor skills control.
Fine Motor Skills employ three main types of motion:
FLEXING

—

EXTENDING

—

ROTATING
Flexing is the contraction or bending of muscles.
Extending is stretching-out of or expansion of muscles.
Rotating is the angle adjustment of muscles.
Stick exercises may be performed with a chopstick.
Even a simple pencil can do the trick!
It's time to work on improving your Fine Motor Skills.