Now that you have gained lots of bow-hand knowledge, it is time to learn how the Bow-Arm Powers the Bow-Hand. 
Bow-Arm leverage powers the weight of bowing motions, giving you Sound Power!
In case this thought may have crossed your mind – no, you don't literally stick a box on your bow-arm. But, your bow-arm does form shapes much like a box. By far, the Bow-Arm Box is the number one string playing concept to practice and master.  Shown below, I am standing inside the BOW-ARM BOX.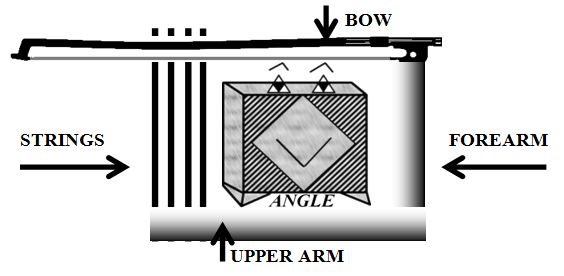 The FOREARM and STRINGS are parallel.
The UPPER ARM and BOW are parallel.
I really am looking forward to working with ARC and V again!
V is definitely the leverage expert and ARC is always entertaining.  Now let's learn BOW-ARM BOX details.